Join us!
Join us in creating a new future for the Automated Guided Vehicle (AGV) and Mobile Robot industry. Our common driving force is passionate interest in technology, research & development, quality and a genuine respect for each other. We have a long history of driving a profitable business with a strong innovative culture.
Who we are
Our vision

We enable innovators to make the world a better place.

Our values

We win as aligned, capable, and engaged teams. Customers inspire our innovation. Go and See is how we lead. Continuous improvement is our way of life. We deliver exceptional value to our stakeholders, communities and society.

Our mission

Our mission is to be the best at solving the most demanding motion challenges through collaboration with our end users, customers, suppliers, innovation partners and each other.
Some of the good things that we offer
Innovation Days every twelve weeks

A 24-hour event for the whole company to dig deeper, explore new areas and solve problems! 💡

Gym at the office

... filled with machines for strength and fitness that is always open and free to use for all our employees 👟

6 weeks' vacation! ☀️❄️

Work time reduction

It gives you around 7 extra days off per year 👍

Free parking outside our office

There are many available parking lots 🚗, and also charging stations for you who drive an electric car 🔌

Home office equipment

... like an office chair, extra screens and more to give you good ergonomics and working conditions also when working from home. You will get a pair of noise cancelling headphones together with a work computer, computer bag and phone 🎧💻

Career opportunities within the company

We have employees who have worked with us for many years in different roles and departments 🚀

Day of Caring

Every year we take one day to clean the west coast beaches together 🗑️

Collective agreement, occupational pension, wellness allowance
Workplace & Culture
Our culture defines who we are. Our people, our behavior and our relationships are at the core of everything we do. We are convinced that a strong, positive, and open culture is what leverages the success of our vision & mission.

Sustainability
We have created our sustainability initiative in line with growing customer engagement around sustainability and the United Nations' push towards Agenda 2030. Our prioritized sustainability topics are grouped into three focus areas.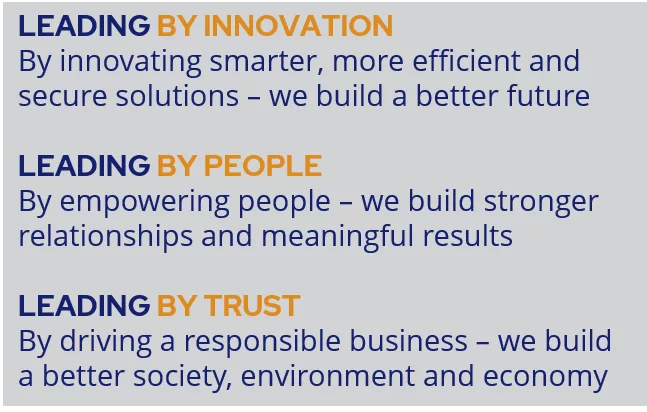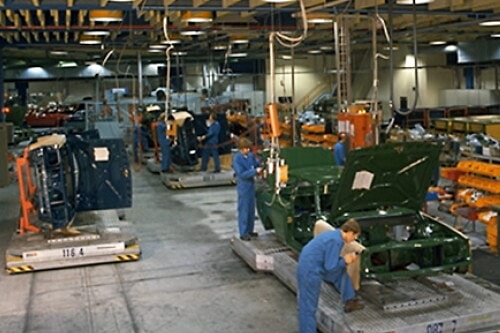 World's first automobile production plant with driverless vehicles
With the implementation of 186 wire-guided vehicles, Volvo pioneered the industrial AGV System.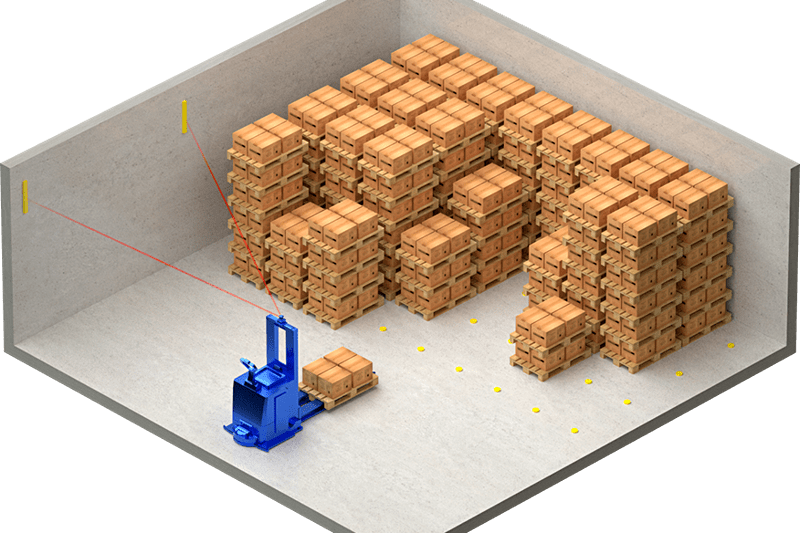 Multi-navigation
Multinavigation enabled an AGV to select the ideal navigation to accommodate the needs of the environment it operated in.
World's first laser-guided vehicle
With the launch of laser navigation in Singapore, the technology became the first of its kind to gain acceptance in Asian and global markets.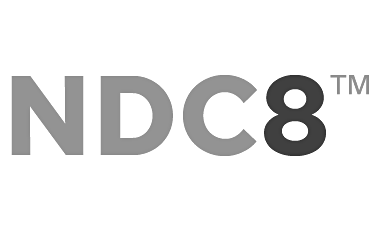 NDC8
The new NDC8 included everything needed to provide excellent AGV control solutions – independent of application. Focused on customers' demands, designed for future expansions, the NDC8 set a new benchmark for the driverless market.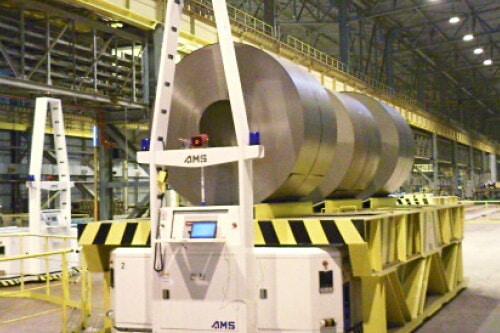 World's first driverless vehicle with 16 controlled wheels
Posco Steel, South Korea, 2009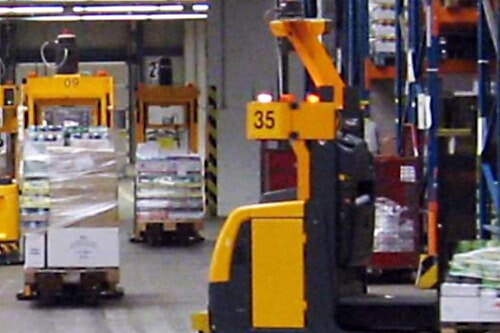 World's first Pick-n-Go system
Pick-n-Go is a concept that introduced automated standard forklifts into the order picking process. It integrates with existing warehouse management systems and processes.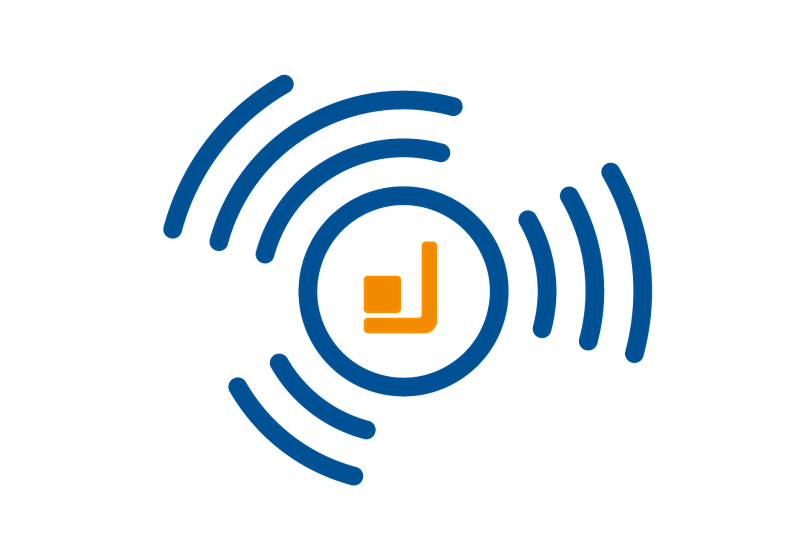 Natural navigation
Lets AGVs or mobile robots use objects in the existing environment for navigation, removing the need to install reflectors and markers.
Employee Stories
I really enjoy working in Hi-Tech and automation. Although accounting isn't so close to the technology, our brilliant and dedicated engineers are always eager to invite us into their world of science. It is really interesting to see the continuous progress and the great achievements we're responsible for. It's certainly a fascinating industry to work in. Studied: Business Administration, University of Gothenburg

Ann-Sofie

Accounting Manager

My main responsibility is to understand our client's needs and prioritize the implementation of different stages and projects. It's both technical and creative at the same time. You have to think beyond the current technology and try to foresee the future. To be on this journey with likeminded and supportive people is really great!

Johanna

Manager Strategic Product Development

I joined Kollmorgen because their hi-tech products are the opposite; innovation based services. You can't relocate that type of know-how easily. That's where I want to invest myself. The key difference between large enterprise and Kollmorgen is that here you aren't caught in "political bureaucracy". The atmosphere is more open which encourages you to contribute. And that make us move fast!

Josefine

Strategic Purchasing

When you find yourself explaining complex software details to your non-tech friends, and they all look like giant question marks, then you know you are a full-blood techie. Fortunately, around here, I am not alone! I develop and upgrade systems for optimum performance through continuous iterations. The best thing about this place is that things are developing all the time.

Lars

Senior Software Engineer
About Kollmorgen Automation AB
We are developing software for Automated Guided Vehicles (AGVs) and mobile robots. Our leading technology enables the AGVs to operate smarter, safer and more efficiently. Kollmorgen is a global company and the AGV team is based in Mölndal, Sweden.

The majority of our engineers work with software development and test but there are also hardware engineers, application engineers and UX designers.
Together we develop NDC Solutions which includes everything you need for excellent control of Automated Guided Vehicles (AGVs).
Already working at Kollmorgen Automation AB?
Let's recruit together and find your next colleague.